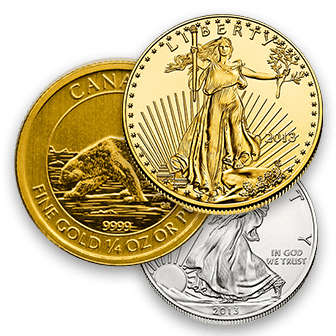 Gold Maximizer 5000
Information
Average Rating

5 Stars

Like this Portfolio
* Web Price Only. Online pricing is quoted in Real-time. Your price is set at moment purchase is finalized. Dates of coins cannot be chosen. Dates are determined by available stock, at the discretion of Metal Exchange staff.


Prefer a Live Person?
1-800-844-3142
Speak To A Live Representative Now.
As part of The Metal Exchange's series of precious metals investment collections, this collection offers investors over weighted exposure to the physical gold segments of the U.S. bullion market. Its unique gold bullion approach attempts to track the performance of gold, while maintaining a diversified holding in the silver market.
One of the collections risks is its weighted exposure to gold bullion, which has historically risen based on the performance of various economic factors. Since 2003, gold bullion has increased in value nearly 400%.
Investors in a higher tax bracket who have an investment time horizon of five years or longer and a high tolerance for risk may wish to consider this fund complementary to a well-balanced portfolio.